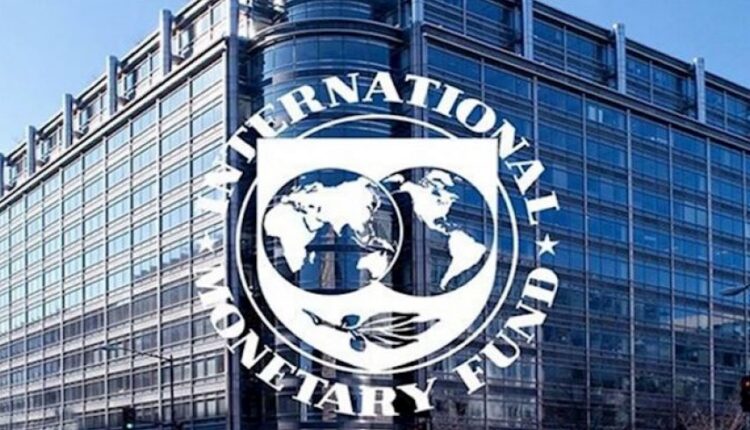 Breaking: IMF Experts Report Positive Shifts in Libyan Banking Services – Full Details Inside!
The IMF announced on Monday that the declaration of the reunification of the Central Bank has led to welcomed improvements in banking services and the coordination of monetary policy. It has also helped propel the reform agenda forward, as Libya urgently needs a clear economic vision and technical assistance support.
According to the IMF, a team led by Dmitry Gershenson visited the capital, Tunis, from November 15 to 16, 2023, to discuss economic and financial developments in Libya, macroeconomic outlook, and reform priorities.
The IMF stated that despite uncertainties about the flood damage, an increase in oil prices is expected. The impact of the disaster on the measured gross domestic product is likely relatively small, given Libya's significant reliance on oil and gas production. Medium-term economic expectations remain positive due to expected global oil price increases.
The IMF emphasized Libya's need for a budget to support policy credibility, as untargeted financial spending complicates economic policy implementation. In the medium term, the country requires an economic strategy to diversify away from oil and gas, promoting stronger and more inclusive growth led by the private sector. On the other hand, reducing untargeted subsidies is necessary for better social spending and more productive investments.
In the long term, structural reform efforts should focus on strengthening institutions, updating the anti-money laundering and counter-terrorism financing framework, and addressing corruption and governance concerns.
The IMF acknowledged the reforms implemented by Libyan authorities this year, noting significant progress in improving data collection and enhancing the anti-money laundering and counter-terrorism financing framework.
According to the IMF, the recently established High Financial Oversight Committee, including representatives from the West, to allocate financial resources is an improvement but ultimately needs further development toward a better state. The committee should:
– Prepare the budget in line with global best practices.
– The recent reunification of the Central Bank is a step in the right direction, and direct benefits from improved coordination in regions, monetary policy, and banking system liquidity and oversight should include the following steps:
– Integration of the payment system and unification of the organizational structure of the Central Bank.
– Development in various areas, including public financial management, monetary and financial matters, contingent on the pace of political reconciliation. The task of the following Article 4 consultation is expected to be completed in 2024.