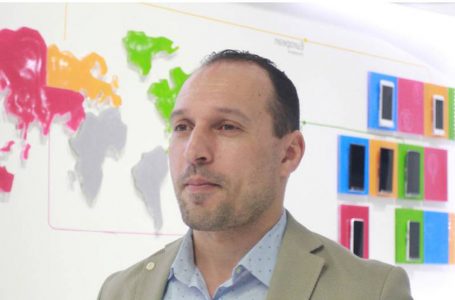 A car worth 240 thousand and cards with large values : Documents that prove that Mohamed Ben Ayed used the money of Libyana Company
Our source obtained new documents proving the involvement of the head of the Telecom Holding Company, Mohamed Ben Ayed, which was the beginning of an attempt to transfer one billion dinars from Libyana to the holding account, and due to the refusal of the Board of Directors to transfer the amount, the Board of Directors of Libyana Company was changed.
According to the source, the money of the telecommunications companies is now being collected in a central account in the holding, and then the money is disposed of, based on messages from the Prime Minister of the National Unity Government, Abdul Hamid Dbeibeh.
Our source obtained exclusively a correspondence proving the demand of the Chairman of the Telecommunication Holding Company, Mohamed Ben Ayed, that Libyana Company quickly transfer the amounts due for the years, with a total value of 978,042 million, to the telecommunications accounts.
Ben Ayed had changed the board of directors of Libyana Company, headed by Al-Bourawi, in a commercial registry published exclusively by us for the past period.
In a related context, our source obtained a correspondence from the Telecom Holding Company to Libyana and demanded 35,000 prepaid cards to be settled on the Telecom Holding account. He also demanded by correspondence with another 37 packages of five dinars cards.
Our source also obtained an initial invoice in the local currency, referred to the Libyana company, to purchase a 2021 Toyota Voztchener at a price of 240 thousand dinars in favor of the Telecommunication Holding headed by Ben Ayyad.
Ben Ayed had changed the board of directors of Libyana Company for rejecting all these issues and using the company's funds and profits for other purposes to assign Al-Burawi as the head of the board of directors. He is considered his partner, according to our sources, as he was the former director of the audit department at Libyana Company, who transferred 600 million to Ejmaa Bank Which has evaporated from the accounts and has no effect.
Our source also obtained old documents proving the dismissal of Ben Ayed by the Libyana Disciplinary Committee on charges of corruption.