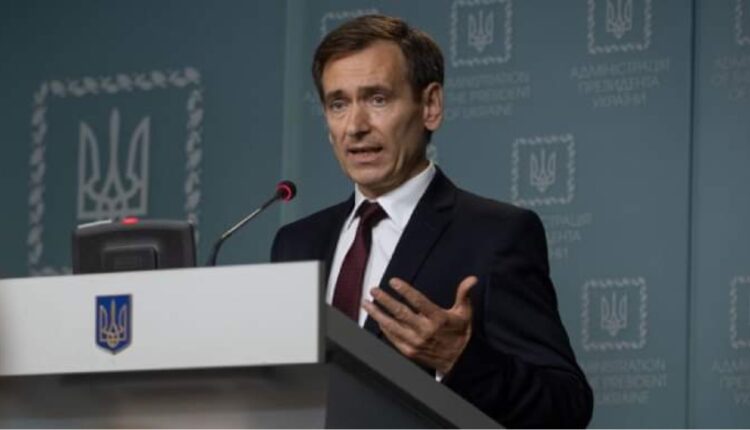 Deputy Representative of the Ukrainian President, in an exclusive interview with our source, expects his country to study several important issues with Libya if the war ends
Today, Monday, our source conducted an interview with the Deputy Representative of the Ukrainian President, Alexander Gendyuk, about the Ukrainian crisis and its effects on the region. He said: "We are not only talking about political threats, but also about trade and food in a situation like North Africa, especially Libya. Ukraine is one of the largest countries in Europe and is the world's largest exporter of sunflower oil and among the top 5 exporters of barley, corn, potatoes and wheat. In addition, Ukraine already provides the basic food needs of about 600 million people around the world. It is known that especially close cooperation in this sector is carried out with China, Turkey and a number of countries in the Middle East and North Africa, where the total share of Ukrainian products is of great importance from 25 to 30% in major categories."
He explained that the Russian side, at the expense of the Black Sea fleet, is deliberately provoking cargo ships that are trying to carry out contracted food supplies from Ukrainian ports, making the transportation process impossible at the present time, adding that the sea transport corridors are the main arteries through which all agricultural exports are conducted, approximately.
"So it is impossible to imagine that in such conditions merchant ships can be safely used. Kyiv does its best to solve this problem but it will be possible to restore the normal functioning of maritime trade only after the active war phase is over. As we see that Russia is trying not only to destroy Ukraine But also to spark food crises in Africa and the Middle East."
Gendyuk added to our source that the longer the war continues, the more damage Libya will suffer, and that during the next two years the average market value will be 30-40%, which will lead to serious provocation and an economic blow to Libyan citizens. "Anyway, I am convinced that the Libyan leadership has now to intensify dialogue with the Ukrainian side at the highest levels to find possible ways out of this situation.
He continued by telling our source that "there are many producers of agricultural products who can theoretically increase the production of some crops, but if we talk about global consumption for the coming years if the relevant measures are not implemented during a period by the producers among the top ten countries, the problem cannot be resolved and it will take several years to replace Ukrainian agricultural products and unite the forces of some of the most powerful countries, and in this sector I doubt that this will happen in the near future. I also think that in the coming months, the issue of food security at the global level will have to be discussed in order to distribute global reserves in the market in the most convenient way proportionately."
Gendyuk indicated that in the case of the war ending, our country might consider the possibility of buying oil from Libya, but the question is to what extent Libya can do this. We are closely observing the difficult domestic political situation in Libya, where the protests stopped oil production in the largest field in the country. This means that production of at least 400,000 barrels per day has been stopped, with a maximum of one million barrels per day. This is a very dangerous matter and will lead to a rise in energy prices, and before that, the unloading and transportation of oil from the ports of Zueitina and Mellitah will stop. It is currently difficult to estimate the amount of oil exported from Libya to international markets.