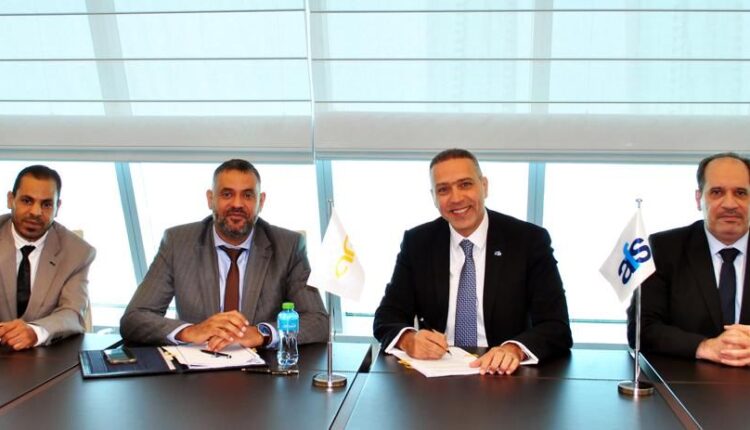 Signing an agreement between Al-Wafa Bank and the Arab Financial Services Company to process digital payments
Al-Wafa Bank has signed an agreement with the Arab Financial Services Company (AFS) to provide prepaid card processing services and a range of payment services digital value-added bank, and this was in the context of improving the financial situation of Al-Wafa Bank, and to provide high-quality services to customers. The signing ceremony was attended by the Chairman of the Board of Directors of Al-Wafa Bank, Ahmed Al-Shtiwi, accompanied by the General Manager of the Bank, Abdul-Ati Al-Tabib, and on behalf of the AFS, there were the company's general manager, Samer Suleiman, and the advisor to the Director General, Ibrahim Al Ibrahim.
As AFS, the leading provider of digital payment solutions and FinTech enabler in the Middle East and Africa region, its partnership will support Al-Wafa Bank's digital transformation ambitions by sponsoring the Prepaid Cards Program for Al-Wafa Bank customers, which will allow them to provide more distinguished services and try a package of payment solutions advanced digital.
It is mentioned that Al-Wafa Bank has recently witnessed a clear improvement in its performance after the change in its board of directors, in line with the aspirations of the Central Bank of Libya to protect and improve the quality of banking services in the sector.